The single solution to simplify online transactions
One Click Contractor along with our partner CardConnect (Payment Gateway) makes it easy to collect credit cards and ACH payments from within the One Click Contractor platform allowing you to streamline your business by simplifying online transactions.
Stay in control of your business process by utilizing this new way of easily and securely collecting ACH and credit card payments from customers.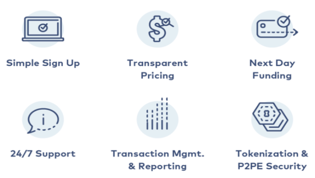 Benefits:
✅ Run your entire sales process AND collect payment inside the SAME platform
✅ ACH and Credit Card processed virtually or in-person - no need to waste time picking up a check
✅ Enables 100% virtual selling process including collecting payment
✅ No security risk of handling customer's PII information
Want to get paid faster?
Contact our team to learn more
Get started today with online payments through One Click Contractor