See How Your Contracting Business Can Grow With a Fully Virtual Sales Experience
Schedule your live demo with the One Click Contractor Team to get a front-row seat to this technology. Unique pricing available to LP BuildSmart contractors!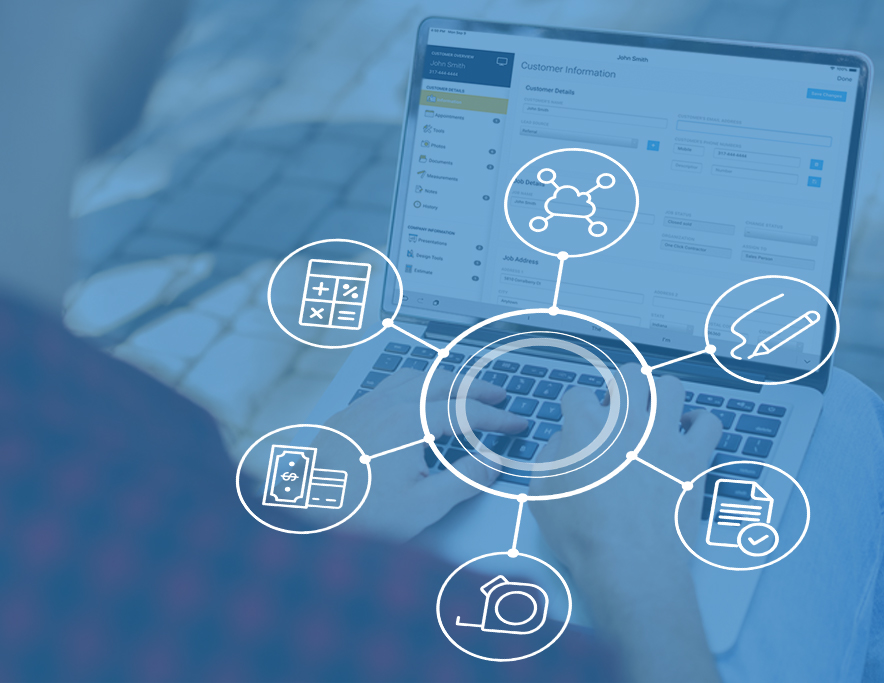 Don't Waste Valuable Time Piecing Together Your Virtual Sales Platform When You Can Have the All-In-One Solution
LP BuildSmart's partner One Click Contractor's All-In-One Virtual Sales Platform enables home improvement contractors to quickly go from capturing a lead to getting paid, all in the same system.
Learn how One Click Contractor has created the complete end-to-end virtual sales solution for home improvement contractors and say farewell to point solutions forever.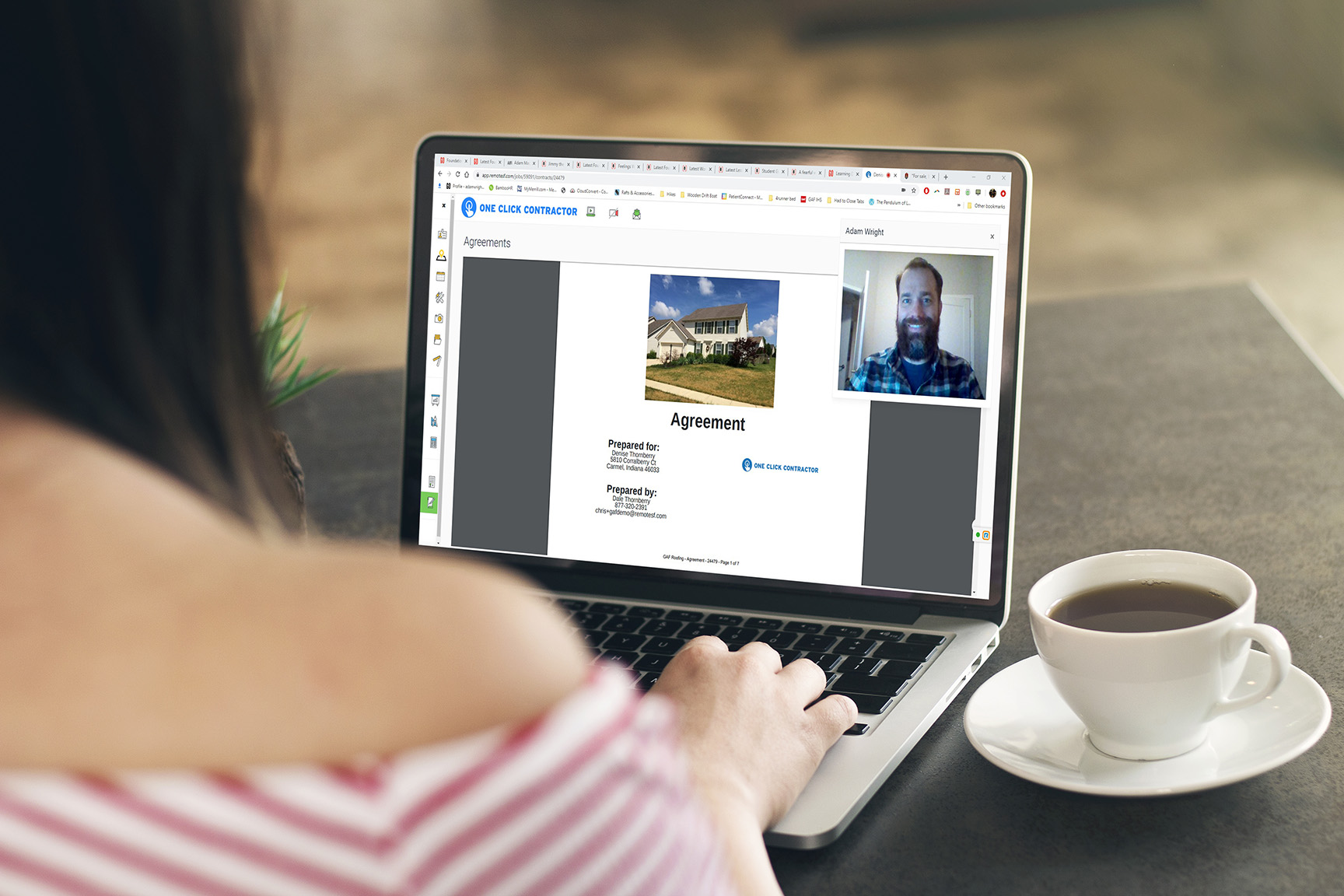 Virtual Selling as Easy as 1-2-3
Built right into the One Click Contractor platform, you get the added benefit of screen share, included free with your subscription. This gives you the ability to measure, estimate and close jobs, and do it all in a faster and more efficient way.
Our easy to use screen share capability is part of our platform and doesn't require any additional downloads or plug-ins for the contractor or the homeowner to use. Just email or text the customer an invite, press the start button, and you're ready to start your presentation. You are now selling just like you normally would face-to-face. It really is that easy!
Pro tip: Utilize the video feature within the One Click Contractor all-in-one virtual sales platform to give the homeowner a similar experience they would receive face-to-face. Not only can you both look at the proposal together using screen share, but you've added that personal touch, seeing your smiling face through video which adds trust and credibility to your sales process.
Your Next Sale Is Possible Without Ever Stepping Foot Inside Your Customer's Home
Selling your next job might seem a challenge when you can't step foot in your customer's home. Save time, practice social distancing and increase the number of jobs you close. Now is the perfect time to utilize remote selling technology to present and sell your jobs while sitting around a *virtual* kitchen table.
Embrace and adopt this new way of virtually measuring, estimating, presenting and closing the deal without ever setting foot in their home. This new way of selling home improvement jobs will forever become the new normal and keep your business thriving!
Pro Tip: Using Photos
Using photos to gain insight into a job without setting foot in the customer's home. Through the platform, you can text a link to the homeowner to snap a few photos of the problem areas they see. This provides you the visibility you need to see what's going on without being inside the customer's home.
All photos are stored are saved according to customer and job, and they can be applied to a proposal or agreement by checking the appropriate boxes.