Download the step-by-step playbook to learn Paul's secrets to success!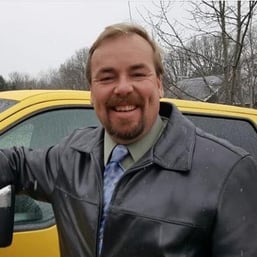 By transitioning to a virtual sales process, Paul was able to expand his office into 4 locations and have record-breaking close rates.
Paul Trautmann, Owner of Timberland Exteriors, has been virtually selling for over 2 years. He started off with an all too familiar doubt that switching to virtual sales would lead to a decreased close rate.
After starting with One Click Contractor strictly for estimating, he ultimately decided to test virtual presentations and was immediately hooked when his sales began to go through the roof.
In offering virtual presentations, he was able to:
✅ Boost closing rate and profits
✅ Increase customer engagement
✅ Lower cancellation rates
✅ Expand Service Area
Paul shares his experience with us and provides some tips as to how you can maximize your business by downloading the step-by-step playbook.
<< Get the playbook
Virtual selling is going to be the way going forward... It's so much more relaxed. It's so much more comfortable for both the homeowner and the contractor."

~ Paul Trautmann