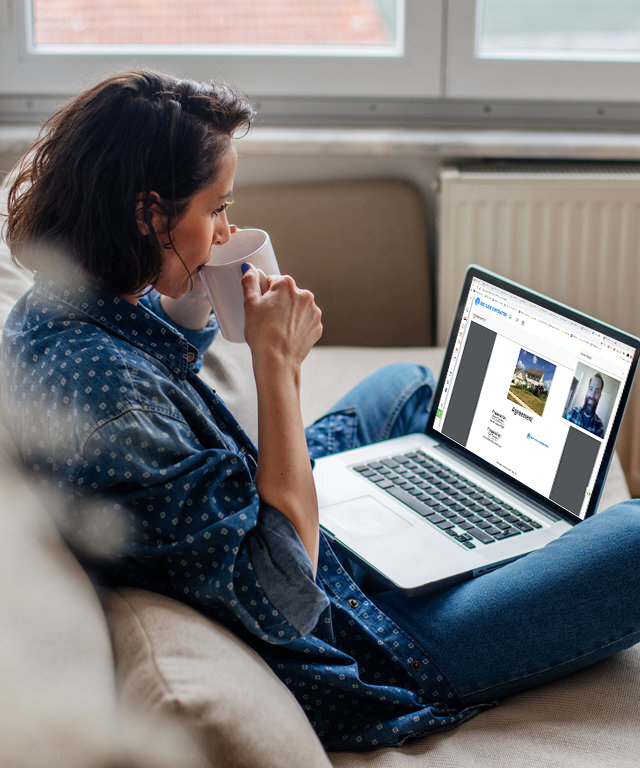 See How Your Contracting Business Can Grow With a Fully Virtual Sales Experience
Schedule your strategy session with the One Click Contractor Team to get a front-row seat to this technology. Unique pricing available to Royal contractors! Learn how you can be selling virtually in 48 hours.
Learn More
Schedule Your Virtual Strategy Session With One of Our Virtual Selling Experts.
What Makes Us Different?
One Click Contractor is the ONLY All-in-One Complete Virtual Sales Platform in the market today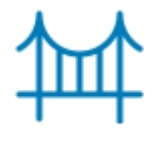 EVERYTHING you need is just ONE CLICK Away. We provide the only Complete End-To-End Virtual Sales Productivity Solution.
We streamline a contractor's entire sales workflow from measurement to creating the estimate, to closing the job, all IN THE SAME SYSTEM. We will keep all of the important information related to each job TOGETHER in one place, allowing sales to focus on revenue-generating activities rather than being buried in a mountain of paperwork.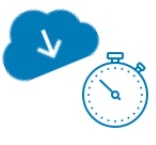 All Job Data is Available Anywhere on Any Device, 24/7.
Time is Money. Our platform allows for automatic real-time updates and access job data EVERYWHERE, ANYTIME. By making the transition from paper to digital, you can easily deliver an accurate, professional, and customized sales process with all of the estimates, contracts, and presentations you put in front of a homeowner.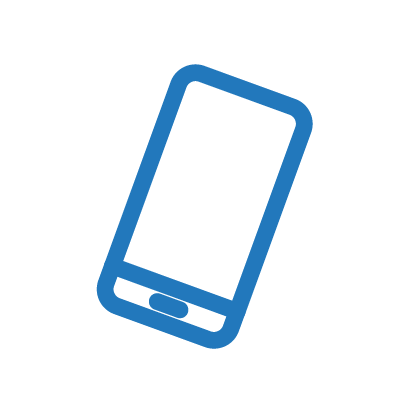 We Work on Your Device
Laptop, desktop, iPad/iPhone, Android tablet/phone. Our platform allows for automatic real-time updates EVERYWHERE, ANYTIME. You choose how you want to access your platform through either a web application or an Android or iOS app

CONNECT Connect all the tools in a contractor's tech stack together. We integrate with many of the tools contractors already use to create one powerful hub to drive the business forward.

PRESENT Incorporate product, pricing, visualization, and estimation allowing you to be clear throughout the entire sales process. Two-way screen share is included free, enabling expanded reach and training.

MEASURE Easily pull in remote measurements or manually enter measurements and push them to estimates with one click.

VISUALIZE Bring homeowner's vision to life with design visualization software, all integrated into one place.

ESTIMATE Create a streamlined process to create estimations that include your Royal product list, pricing, measurements, product photos, and descriptions, all at your fingertips.

SIGN Digital signatures made easy! Easily allow customers to sign on-screen or through email with SignNow integration (included at no additional cost).

AGREEMENT Move seamlessly from estimate to agreement in an interactive experience with a custom-tailored agreement that includes photos, and documents.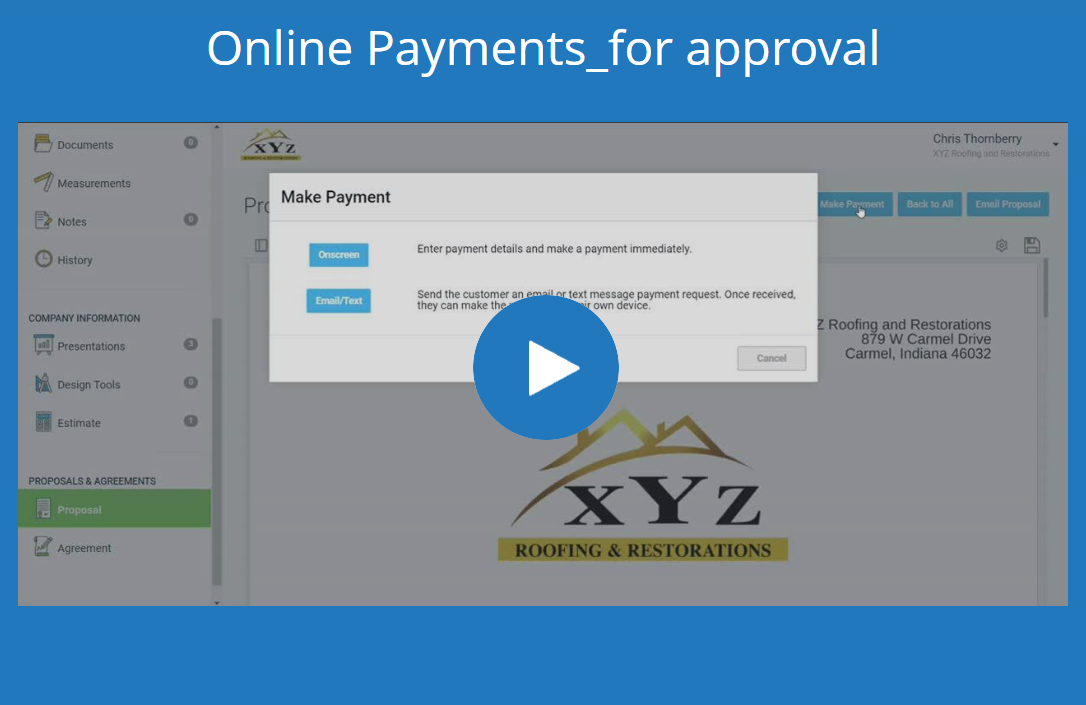 COLLECT Effortlessly collect credit card payments with the click of a button with our integration creating efficiencies and improved cash flow.
Your Virtual Sales Strategy
Your Next Sale Is Possible Without Ever Stepping Foot Inside Your Customer's Home
Selling your next job might seem a challenge when you can't step foot in your customer's home. Save time, practice social distancing and increase the number of jobs you close. Now is the perfect time to utilize remote selling technology to present and sell your jobs while sitting around a "virtual" kitchen table.
Embrace and adopt this new way of virtually measuring, estimating, presenting and closing the deal without ever setting foot in their home. This new way of selling home improvement jobs will forever become the new normal and keep your business thriving!
Virtual Selling
as Easy as 1-2-3
Built right into the One Click Contractor platform, you get the added benefit of screen share, included free with your subscription. This gives you the ability to measure, estimate and close jobs, and do it all in a faster and more efficient way.
Our easy to use screen share capability is part of our platform and doesn't require any additional downloads or plug-ins for the contractor or the homeowner to use. Just email or text the customer an invite, press the start button, and you're ready to start your presentation. You are now selling just like you normally would face-to-face. It really is that easy!